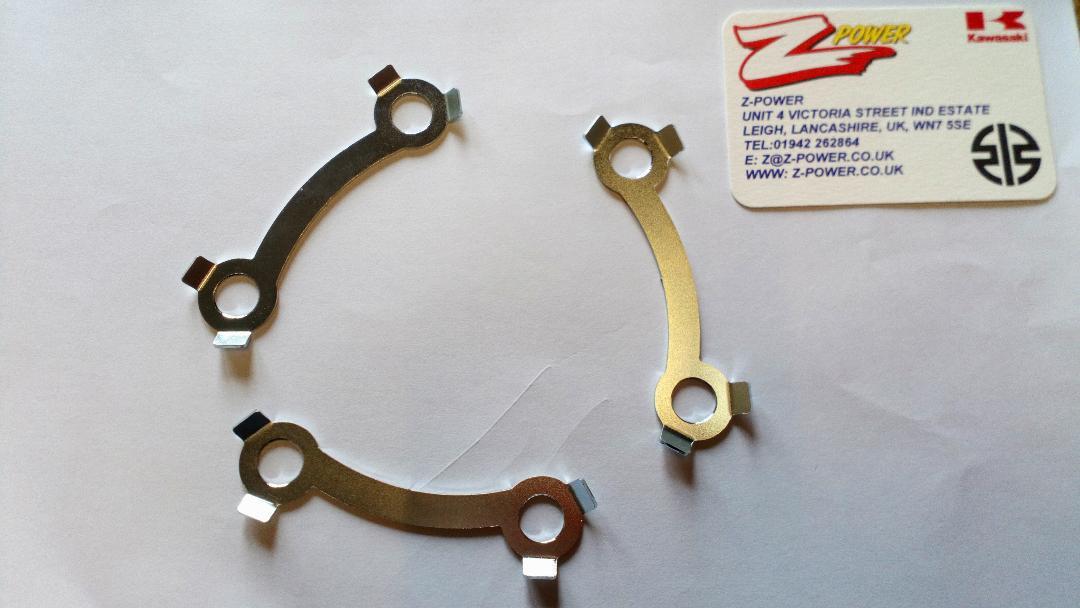 Rear sprocket tab washers (X3) H2-750 Z1/Z900A4
Z-POWER PRODUCT
92088-0013S X 3
A set of three rear sprocket tab washers for the 900 models and the H2-750 models.
DUE TO CONCERNS FROM OWNERS ABOUT THE ORIGINAL TYPE WASHERS WE HAVE MADE THESE EASIER TO SECURE WASHERS. NOTE THE TABS ON THEM WHICH ARE MUCH EASIER TO BEND OVER.
SOLD IN A SET OF THREE, FINISHED IN ZINC.