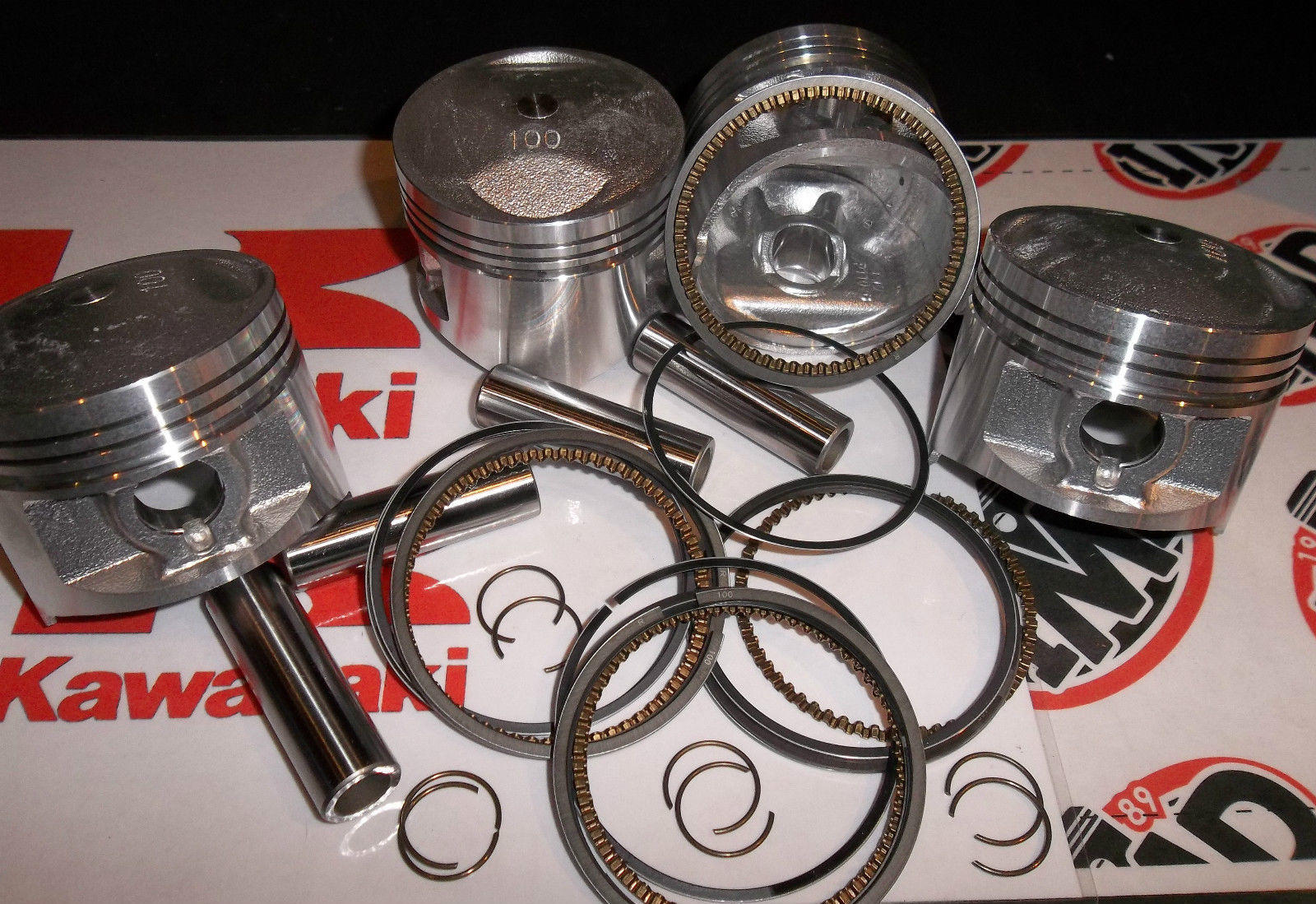 Piston kit Z650 (oversize)
AFTERMARKET PART
13001z650-imd-o/s
This is an aftermarket reproduction piston/rings kit for the Z650 models. You get 4 pistons, 4 ring sets, 4 pins and 8 circlips. Kawasaki Z650 KZ650 1976-1983 Pistons (4) Ring Sets (4) Piston Pins (4) Circlips (8) Size: +1.00mm (63.0mm)... Also Available in +0.50mm (62.5mm)
 Direct Replacement Piston kit designed by IMD Piston Co. These pistons are direct replacements for the OEM/Genuine parts. Std compression ratio.
 The ring sets utilise the 3 piece oil control type offering excellent sealing to the cylinder wall. Available in 0.5mm oversize and 1.00mm oversize
 please choose the size you need from choosing the box below.