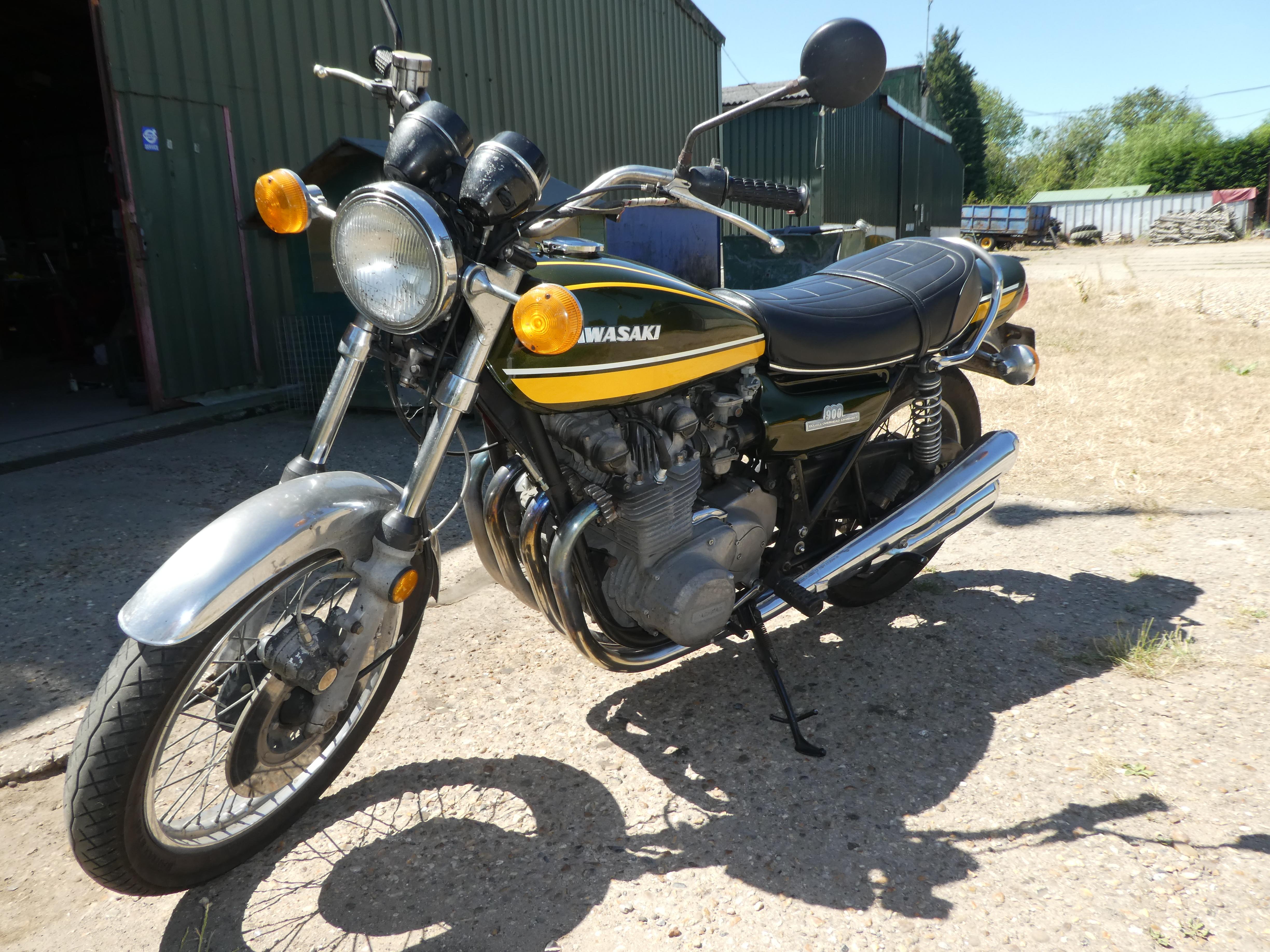 Customer Bike - Z900 1974 Z1A
KAWASAKI GENUINE PART
TRIG:Z1000A2
Please note that bikes listed are customer's bikes. If you purchase a bike you will be dealing directly with the individual concerned, not Z-Power.  Z-Power accepts no liability associated with any of the bikes. DO NOT TRY AND BUY VIA THE WEB SITE YOU WILL NOT BE ABLE TO.
This is a Kawasaki 1974 z1A for sale at £22,000
Bought by me in 1995 in Houston whilst we were working in the Gulf of Mexico
Fettled during our placement in the States
Used regularly by me throughout the years, has never been SORN'd in my ownership
New chainset fitted in May 2018
also have its original chain oiler pump, derigged when we fitted modern o-ring drivechain
• Details (all correct numbers for the Z1A)
Frame Z1F-39547 "Z1-A" 1974
Engine Z1A-051040
Swing Arm 4 03 Mar 74
Brake torsion bar 4 2 Feb 74
Front disc 9A 74
Chrome f/wheel rim TAKA8AGO ???BX19 4A 3Jan 74
Chrome r/wheel rim TAKA9AGO 215BX19 4A 303 Jan 74
Locks 755 Z1/Z1A/Z1B
https://www.youtube.com/watch?v=Huu0gbriLi4
 Contact Rob or Emma on 01379 388400, rob.henchoz@gmail.com
Want to be notified when this product is back in stock? Complete the form below and we'll send you an email when it is.