I bought this Z1a off eBay in the US in Nov last year. An interesting experience to say the least. Neil McCallum Shipped it over and it arrived in June.
Neil (being the top chap that he is) sorted out all of the documentation for us as part of the service.
The best thing that can be said about it was that the engine and frame numbers matched. It was not pretty, but was complete, I hesitate to put up the photos of what it was like.
If you have read any of the previous blogs, you will know that we use all of the same / usual suspects for the restorations. The engine bits have been cleaned by Steve Smethurst (Steve's Web Site) and Dave has rebuilt it.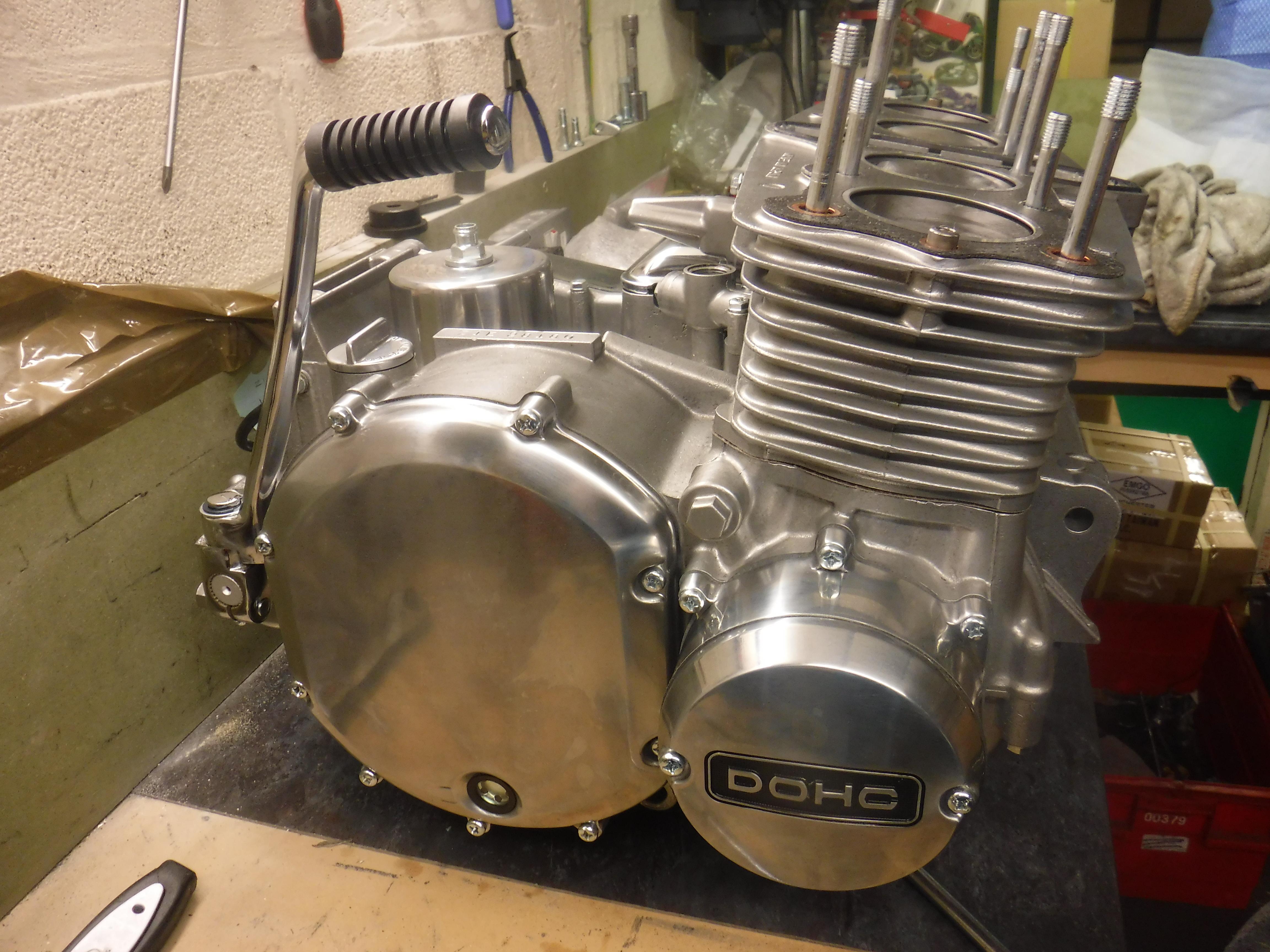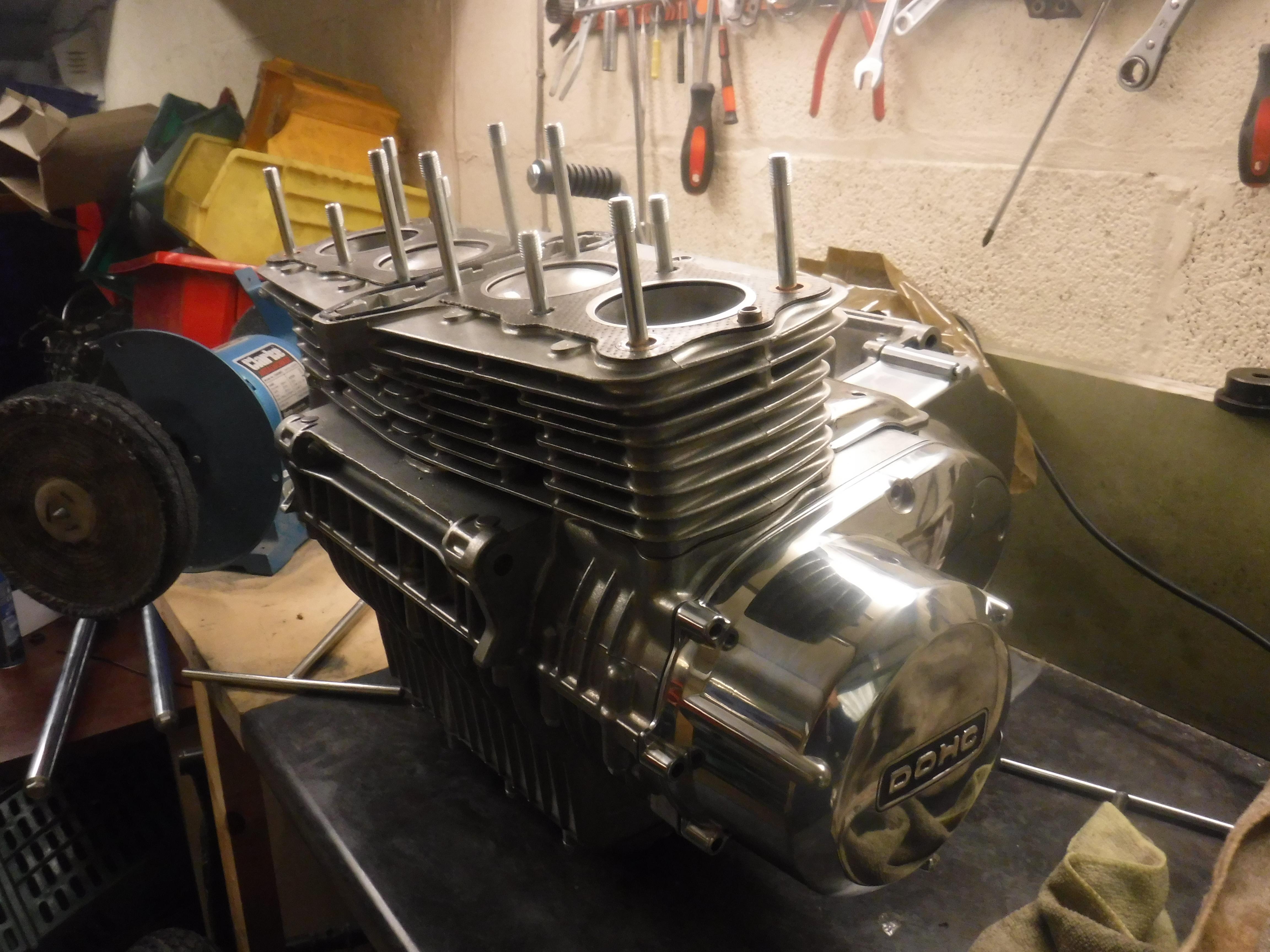 The head has been reconditioned by Paul at Engine Tekniks (Engine Tekniks web site).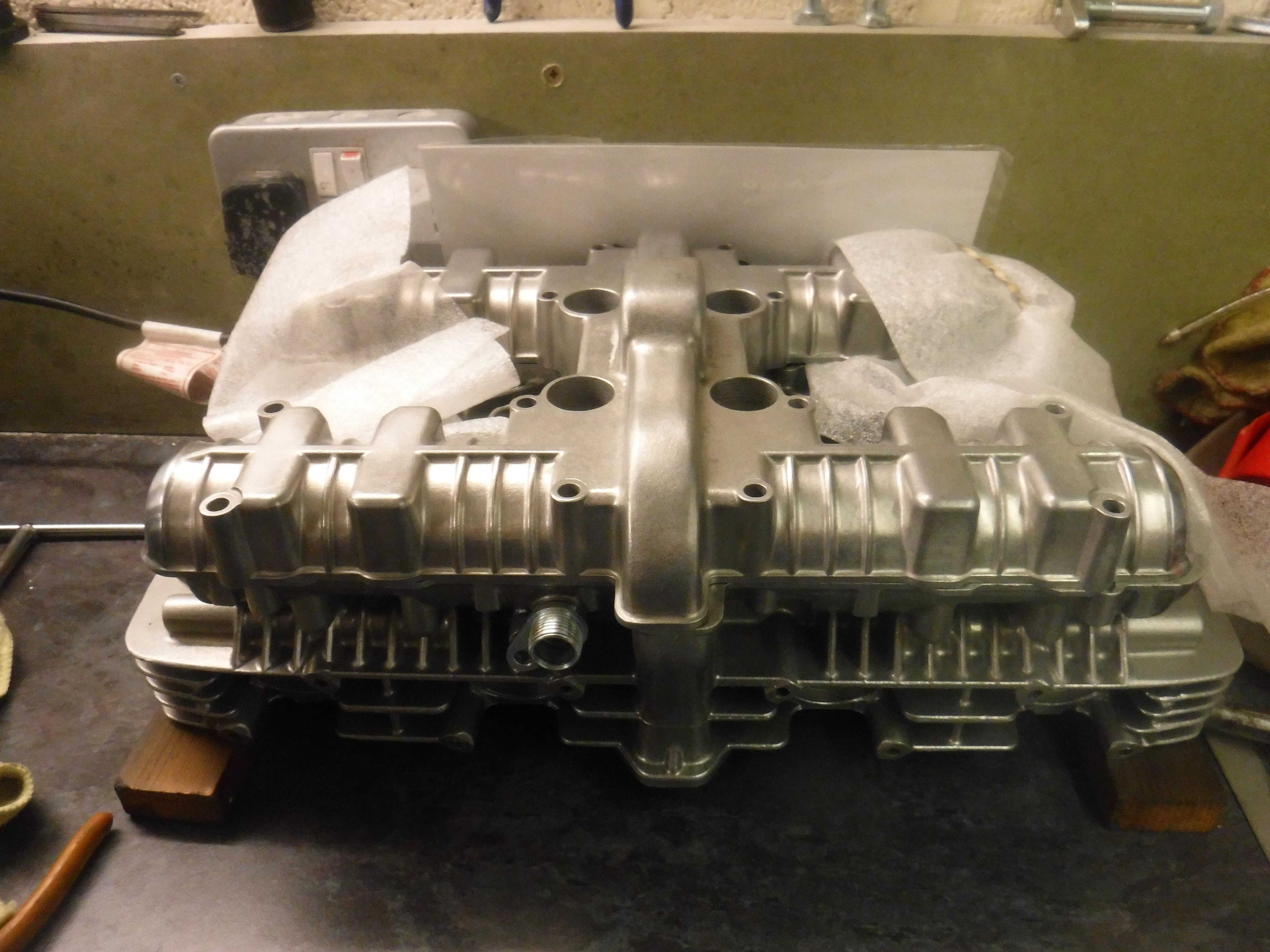 Dave's top tip - We find it much easier to put the engine in the frame without the head on.
Pete Brown of Classic Motorcycle Service (CMS Website) sorted out the zinc plating and has built up the wheels for us on our aftermarket rims. We have gone for a double disk - it is what most people want.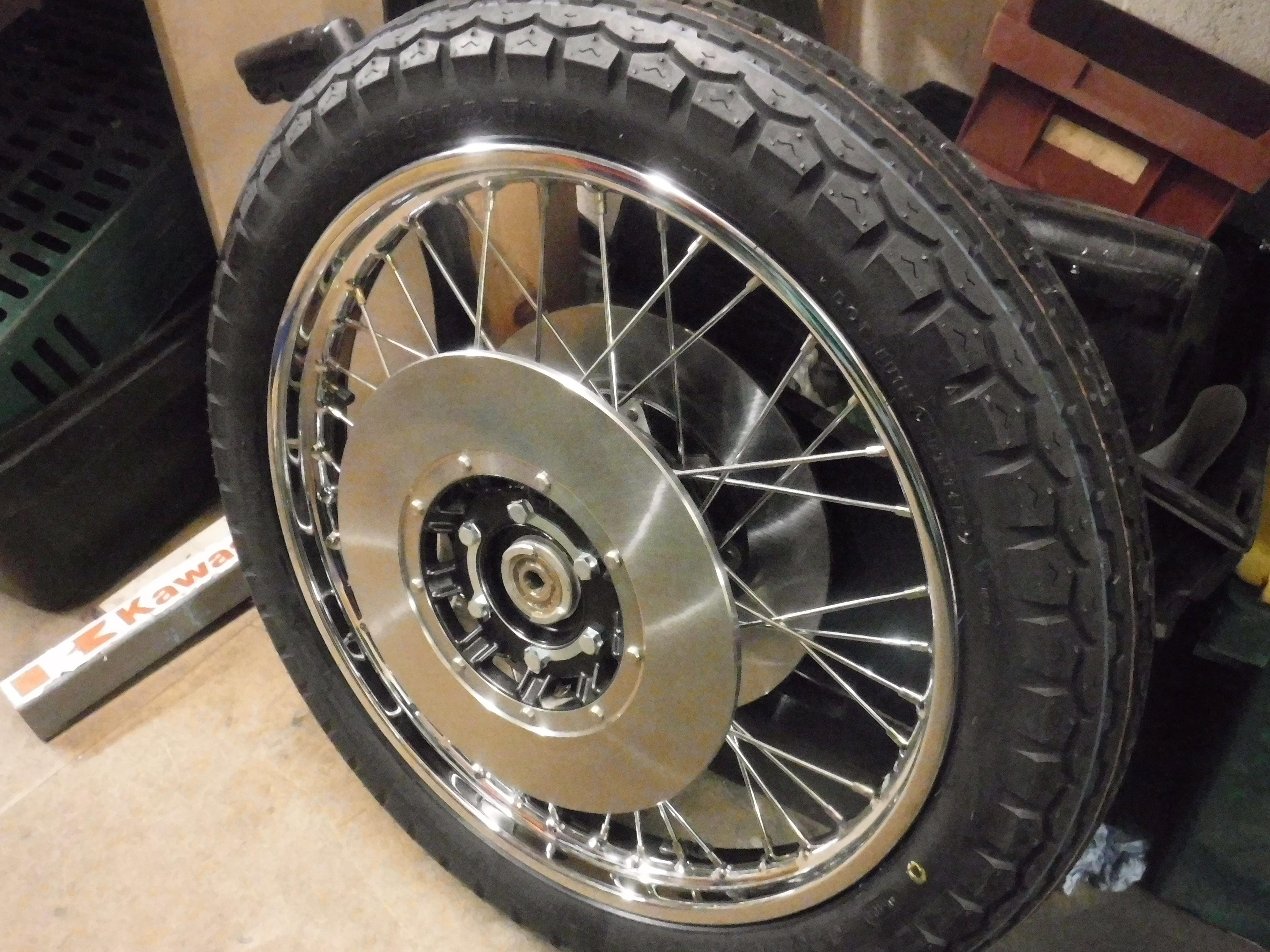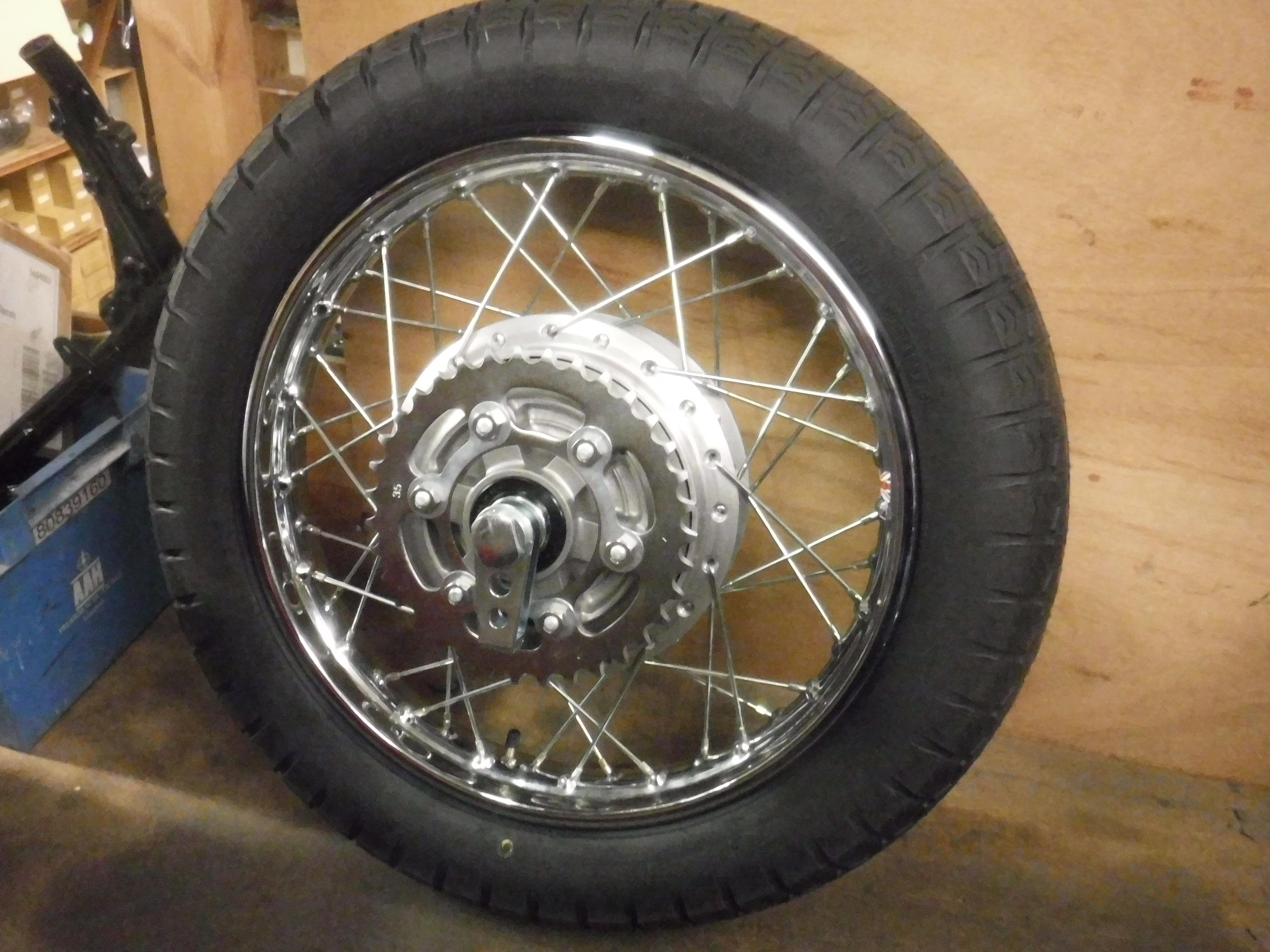 Steve has also polished up the fork legs - which we have then rebuilt.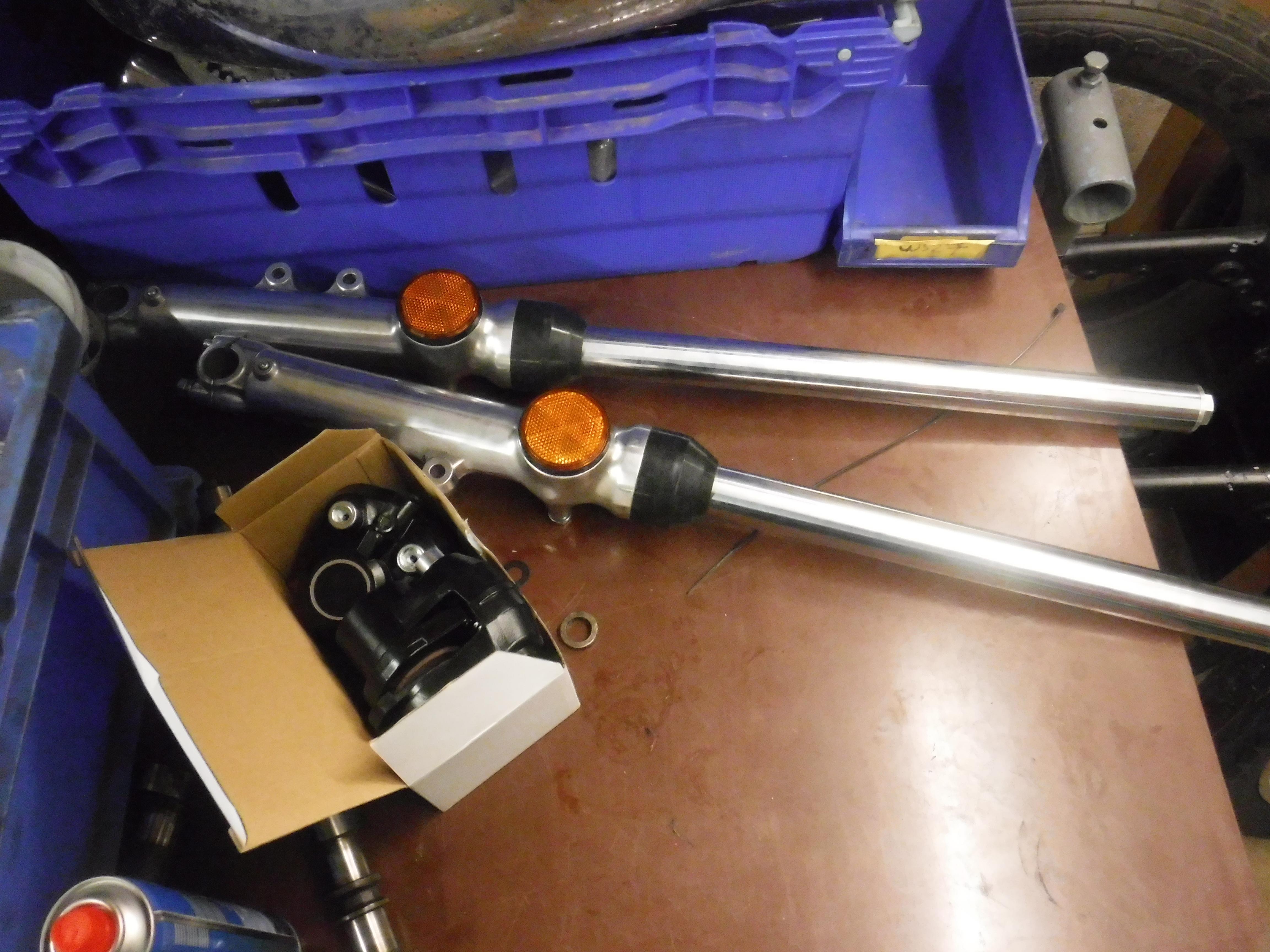 Alistair Marshal (01827 63328) has done the clocks for us again and put the same millage on that was indicated on what was left of the speedo (clearly - it cant be authenticated).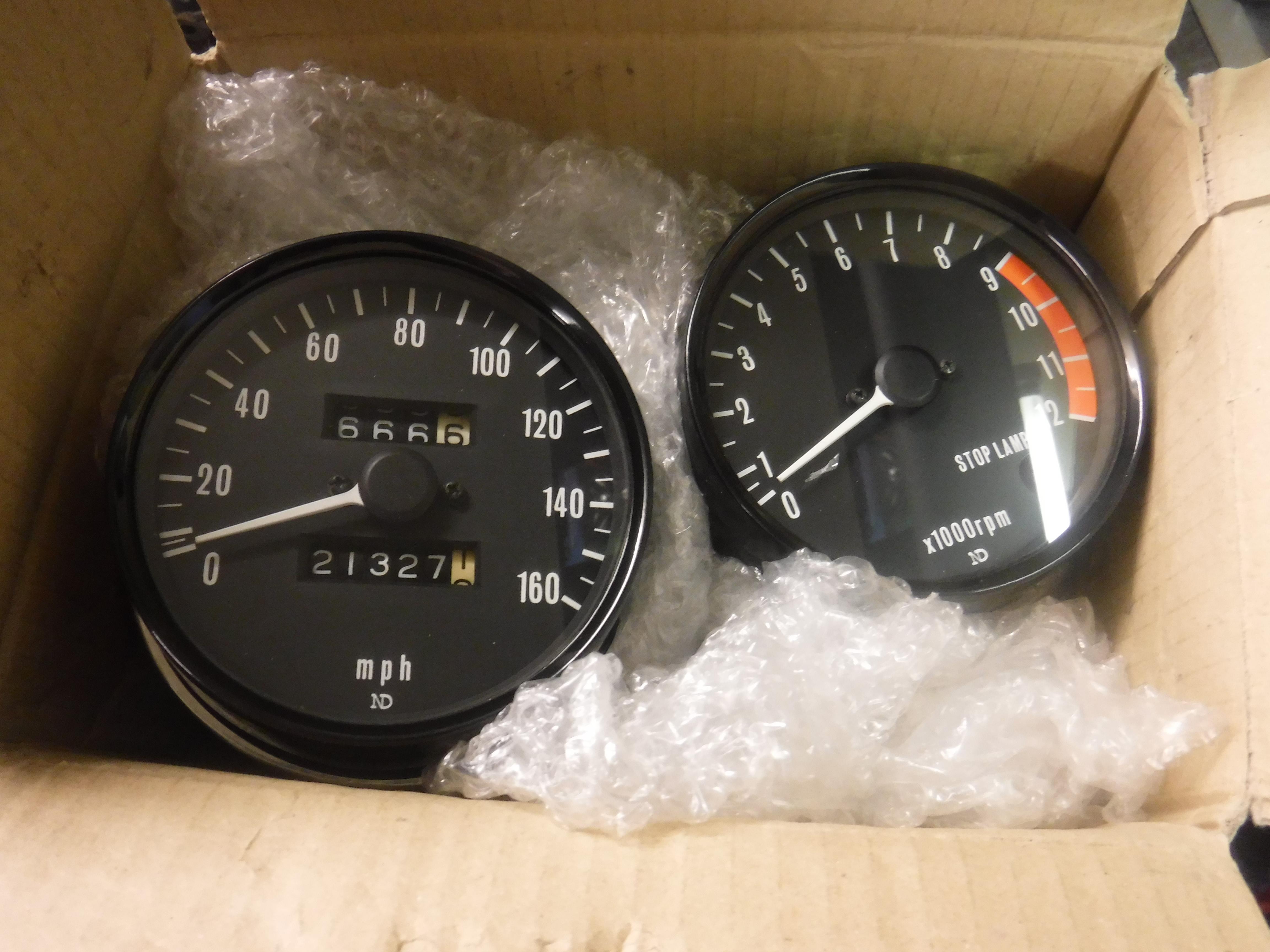 If you have read the previous blogs - it all sounds a bit repetitive. You will have noticed that we are still missing the frame though.
As we always do, we took the frame to Roger to put in his jig; it needed just a little straightening (as they often do), we then took it to Tony at Pit Stop (Pit Stop web site) for a few minor repairs. All that sorted (it takes much longer than you may think) it is now with the powder coaters; it should be back this week and we can start putting it back together.
So the frame is back!!!!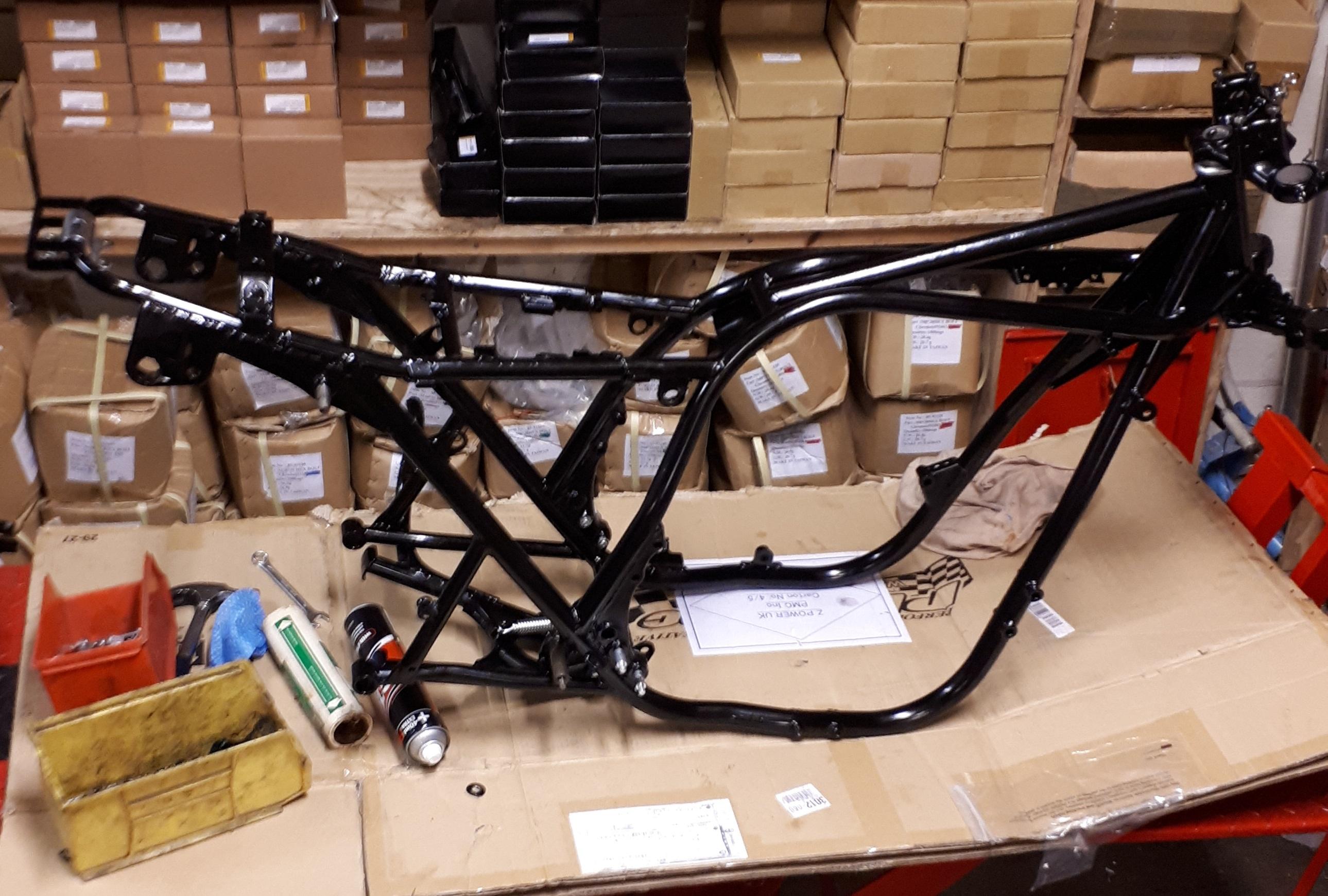 No the fun starts. Next up will be putting the engine back in.