We have been offered a very early 1972 Z1 from one of our suppliers, built in November 1972.
Not very often these come along so we bought it right away....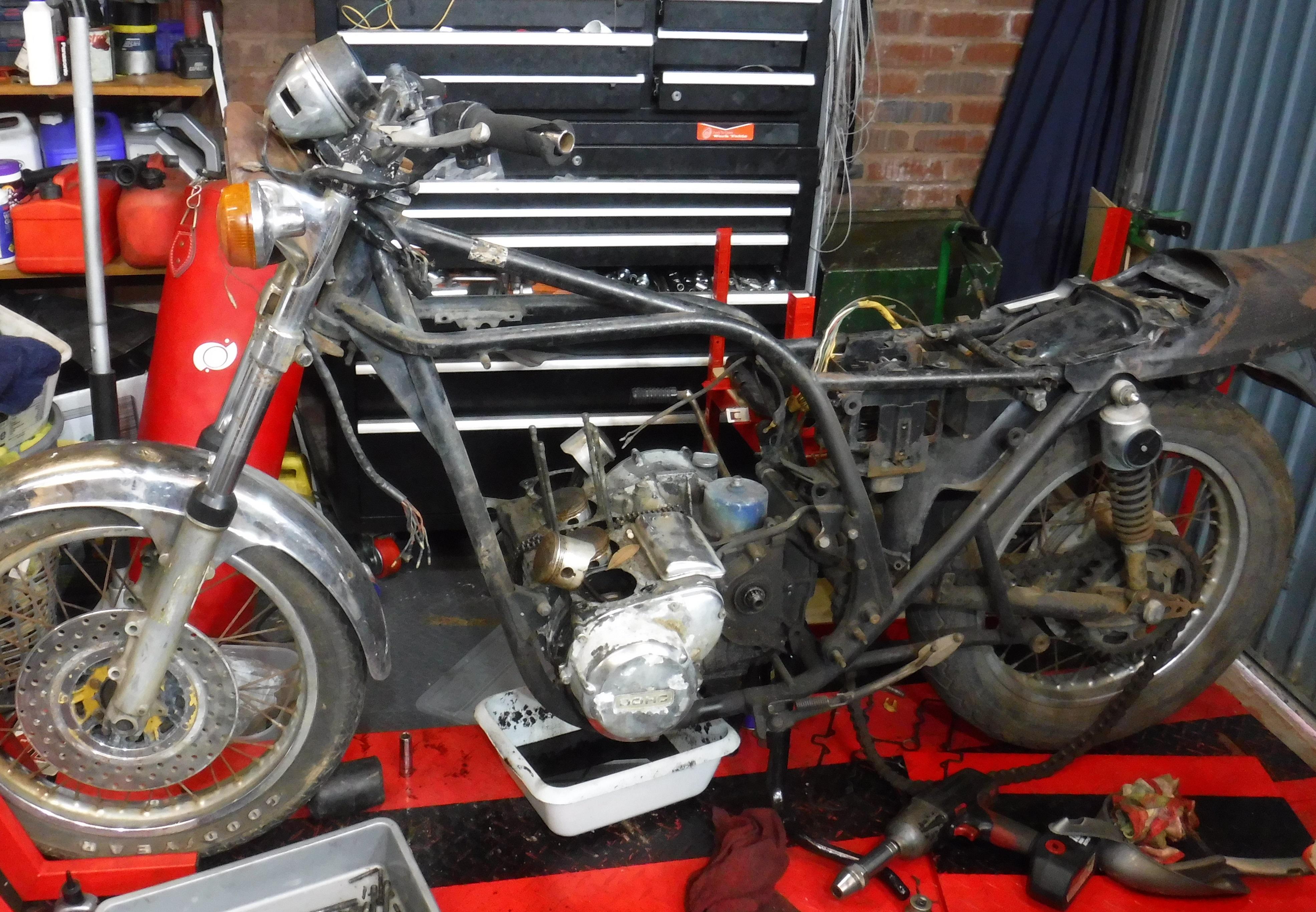 The engine and frame number match and it is relatively early (making it a "made in 1972") model.
FRAME NUMBER: Z1F-02893 ENGINE NUMBER: Z1E-02884
REG NUMBER IS: EVN 734L NOVEMBER 1972
Mostly complete but there a few odd rare parts missing which will give us a bit of a challenge.
You will notice the wrong forks fitted which we will have to replace with the original type.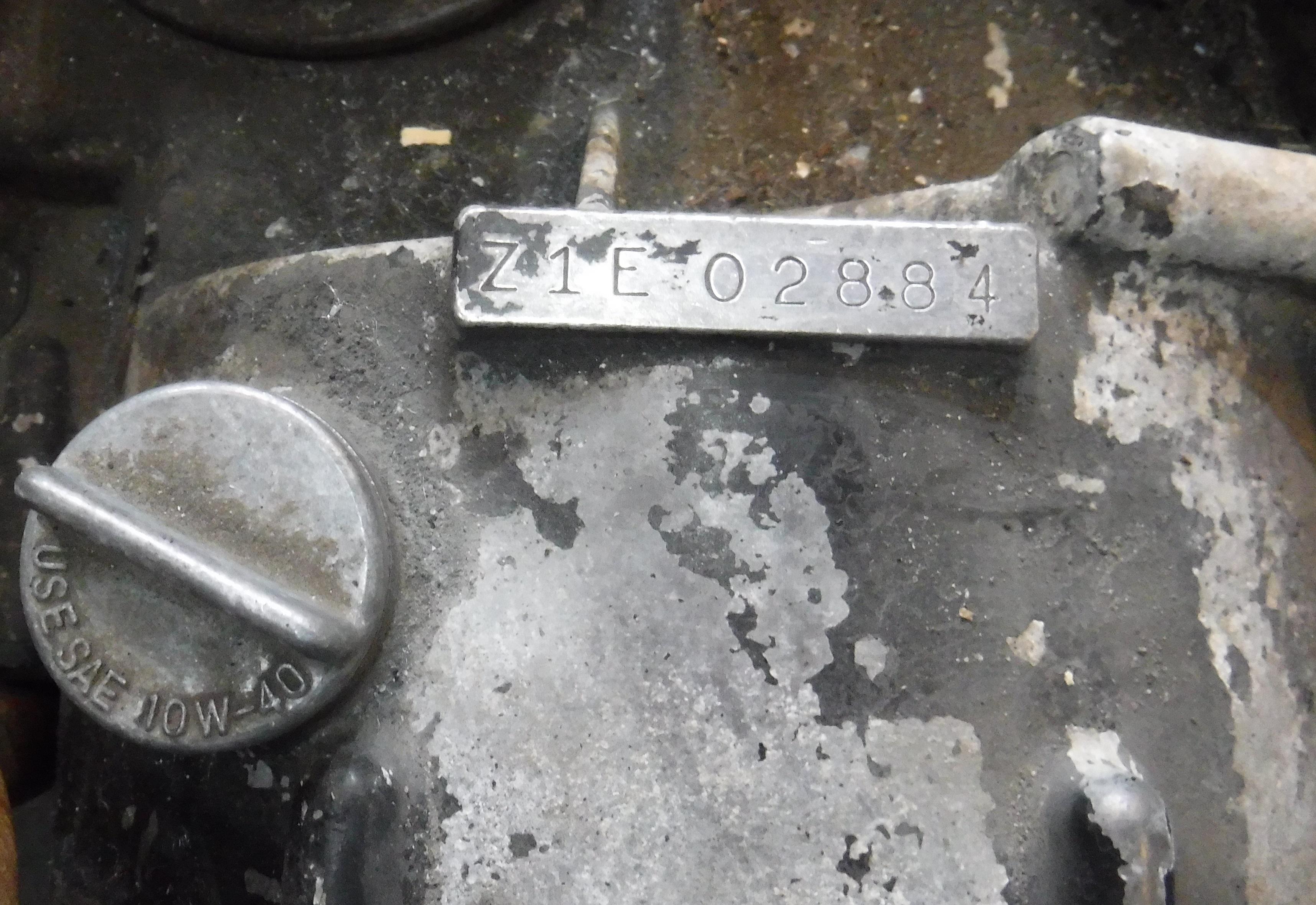 I have taken the head and barrels off to check that they are right and it still has the early ones with the one piece head gasket that are consistent with the early models.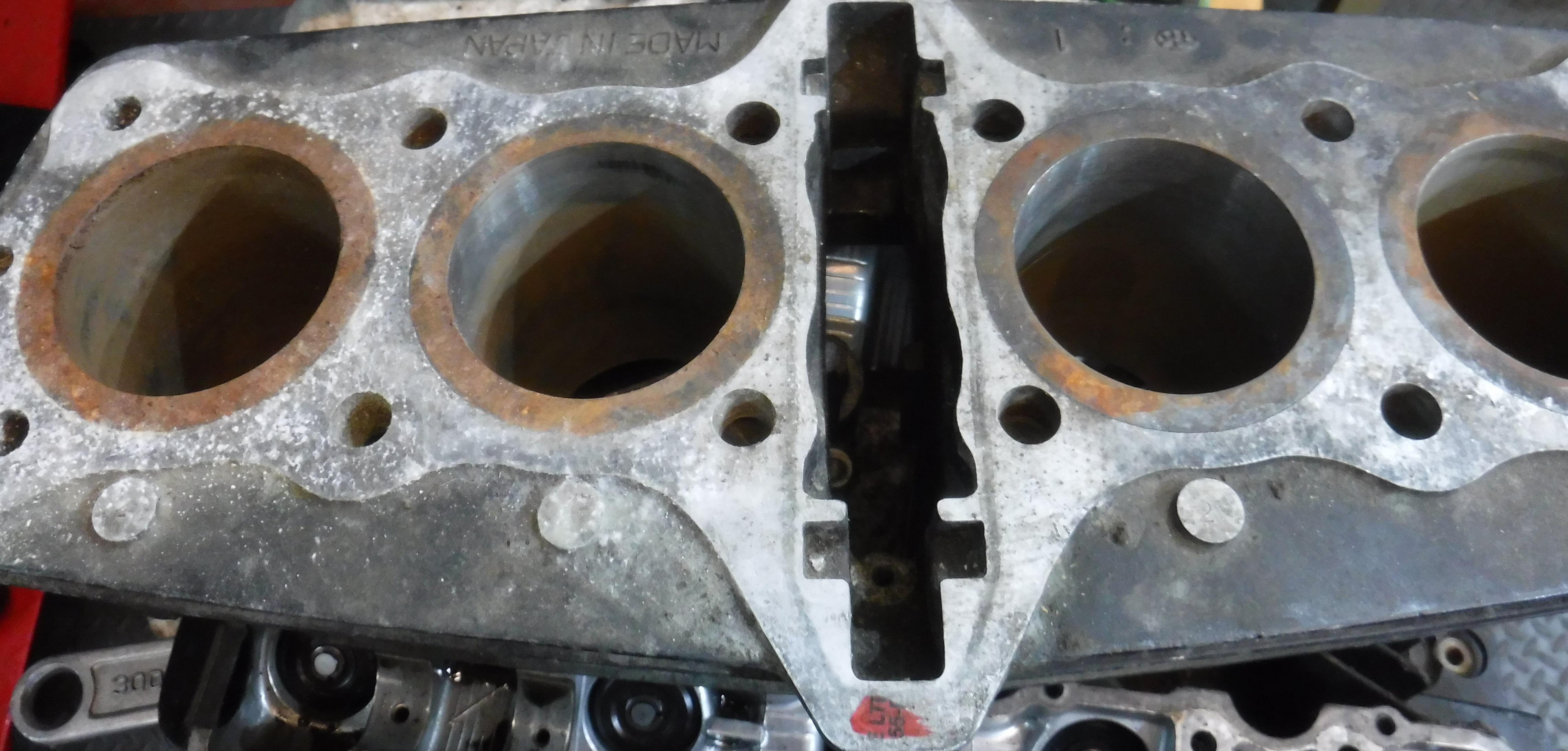 And the head is lovely and clean. You never know what you are going to get when you take these to bits.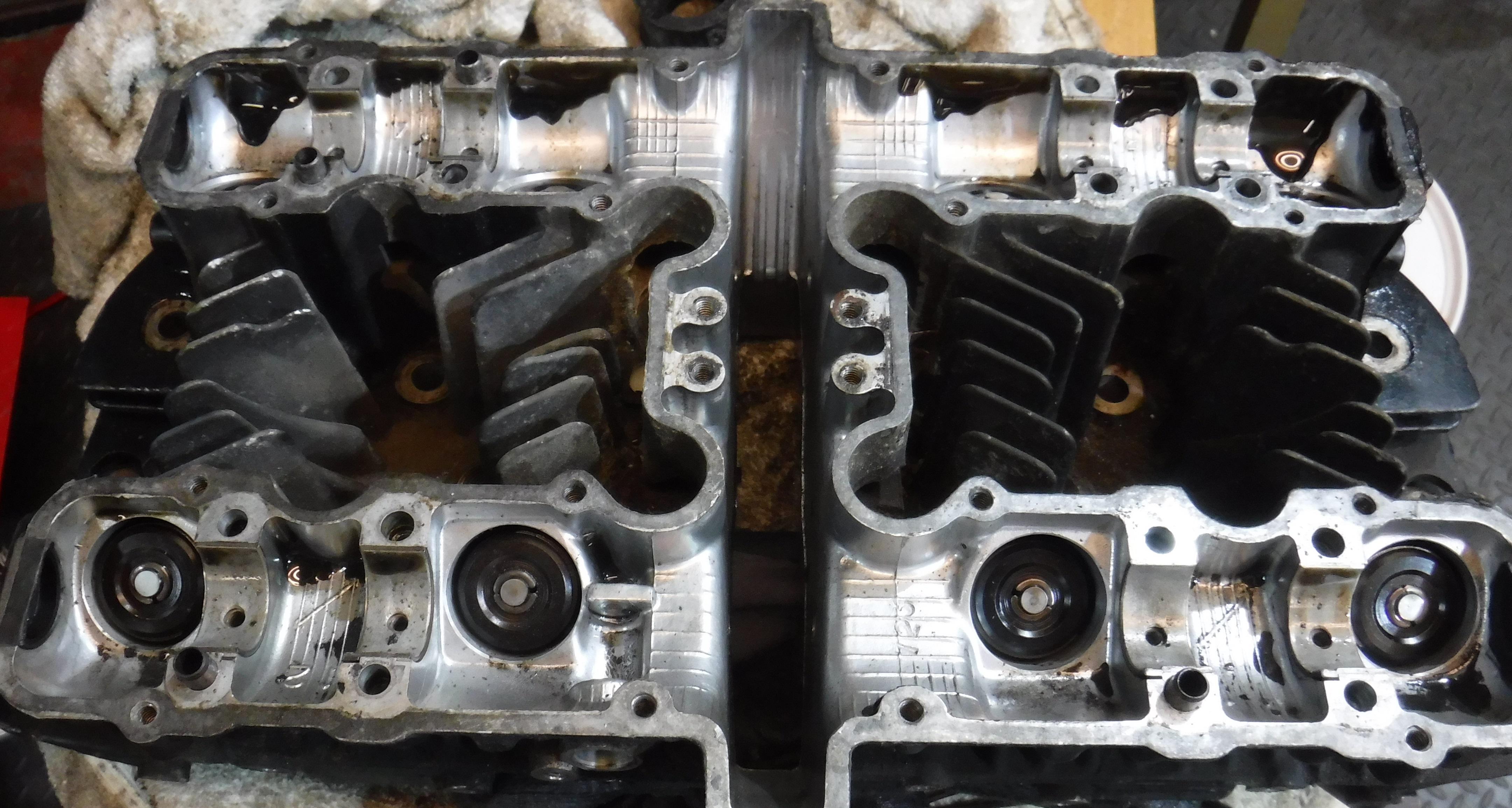 We will have to pay particular attention to this rebuild, it is imperative to use all the right early parts to make sure it is as original as possible. This is the only way of making sure it is worth the big money that people are paying for them.
We have already ordered a paint set in the brown and orange from our supplier in Japan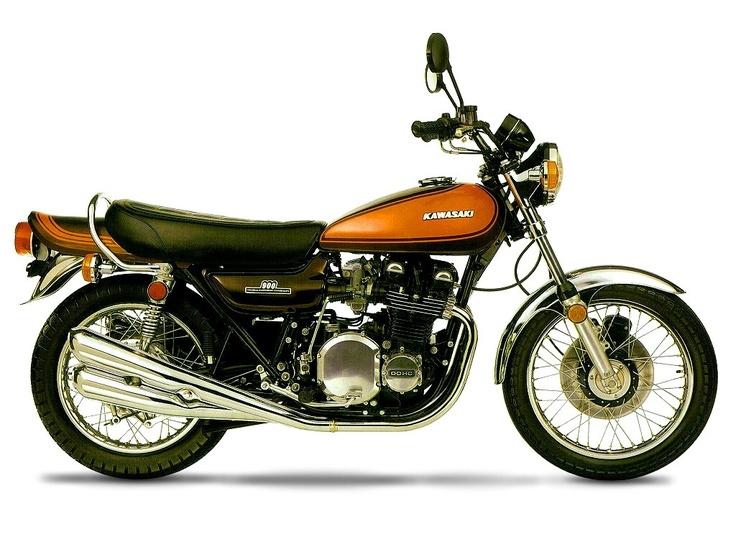 The frame has gone to Tony at PITSTOP motorcycles (01942 684684) for him to give it a once over, making sure all the threads are OK and touching up some of the poor welds. Once he finishes with it then it will be off to get checked for any twists and bends it may have gotten over the last 47 years.
The motor has been striped and taken to Steve Smethurst for a cleaning and polishing job. The main part of the motor will be black of course but we still have it deep cleaned by Steve.
A few odd bits have gone to the Chrome plater and Pete Brown as got all the Re-zincing parts.
Alistair Marshall has already done us a set of early 72 Z1 clocks with all the correct odd numerals.
14/02/2019
Well the chrome plating has come back, We asked them NOT to polish out the date code from the rear torque arm which luckily they did`nt....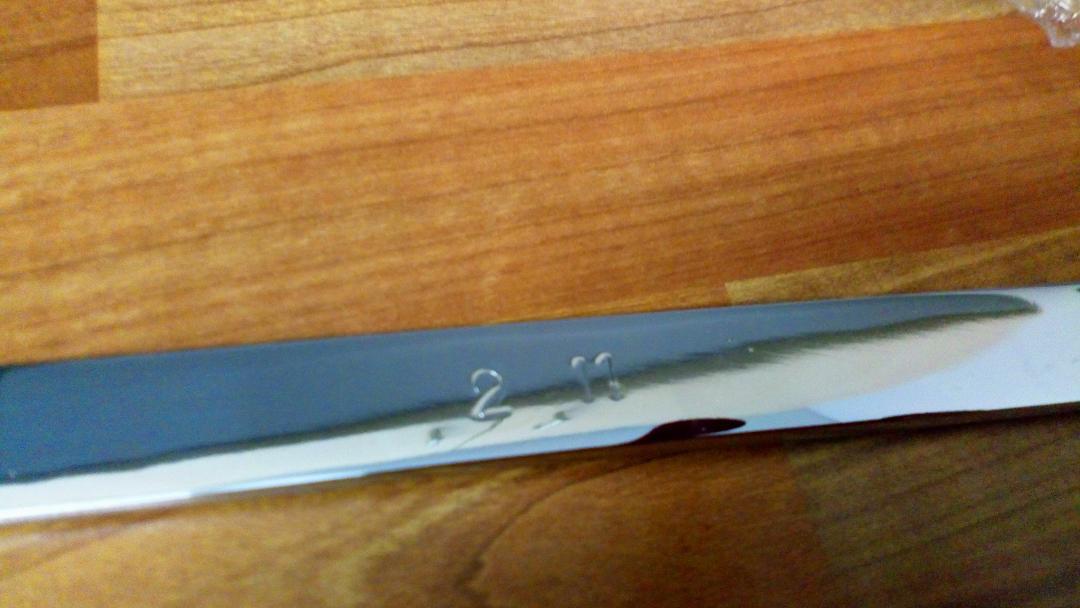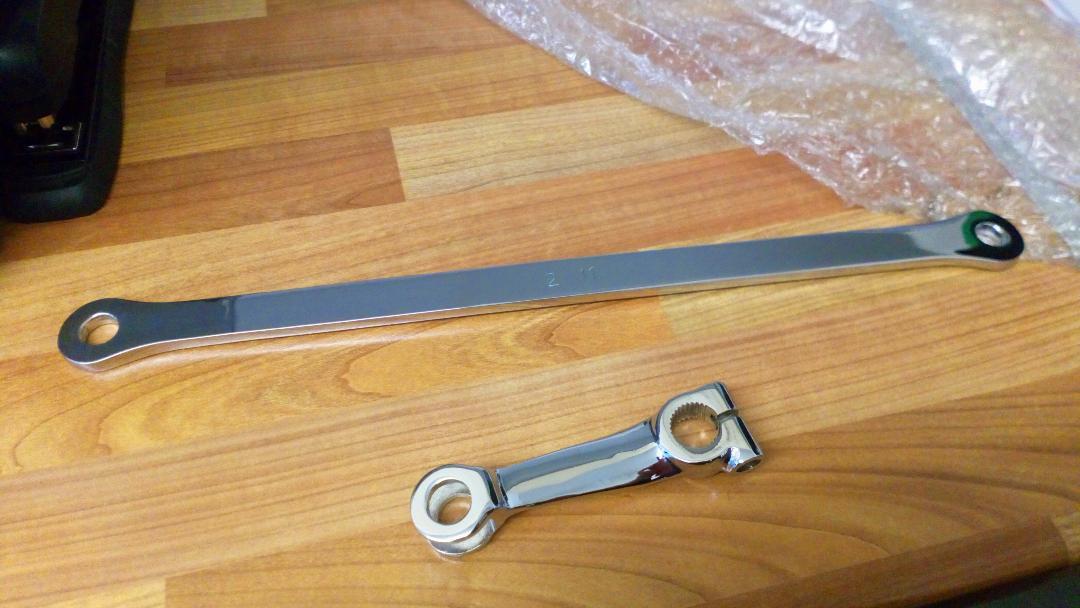 The Zinc plating also came back and Steve Smethurst returned us the engine components as well along with the rear hub and sprocket carrier.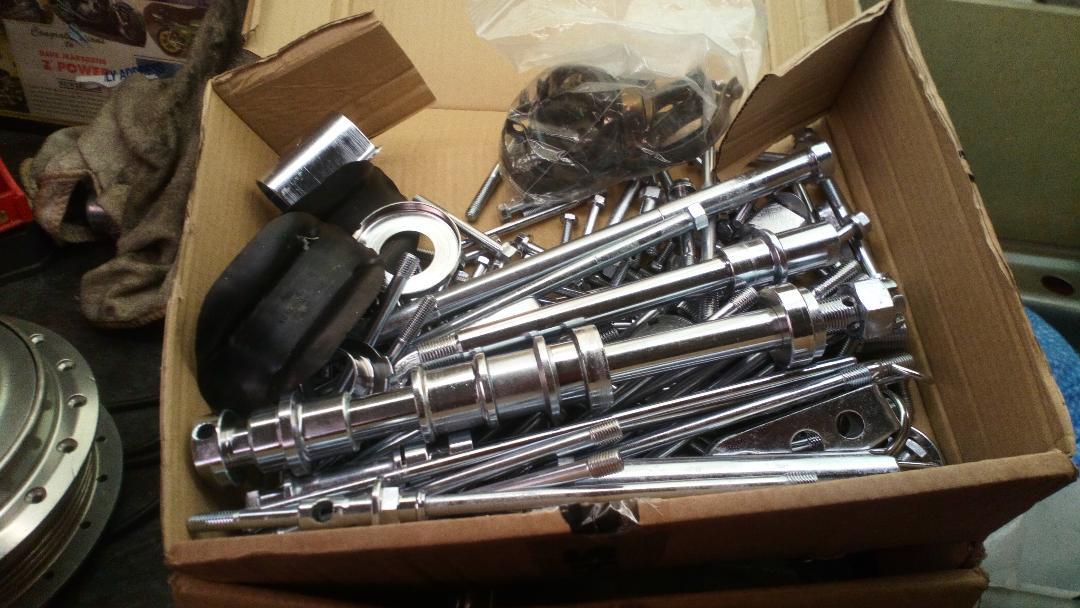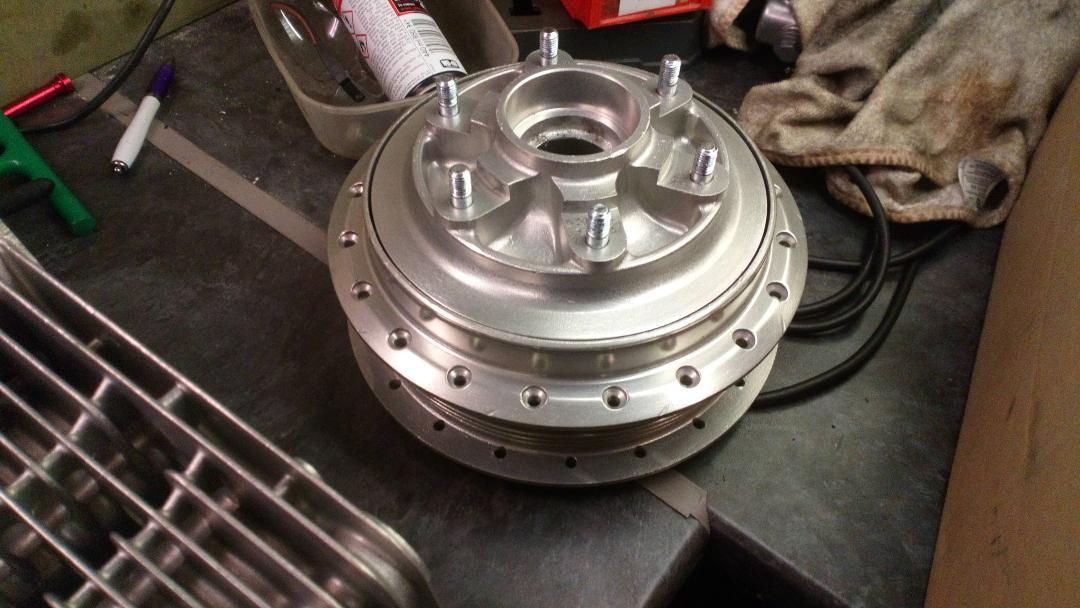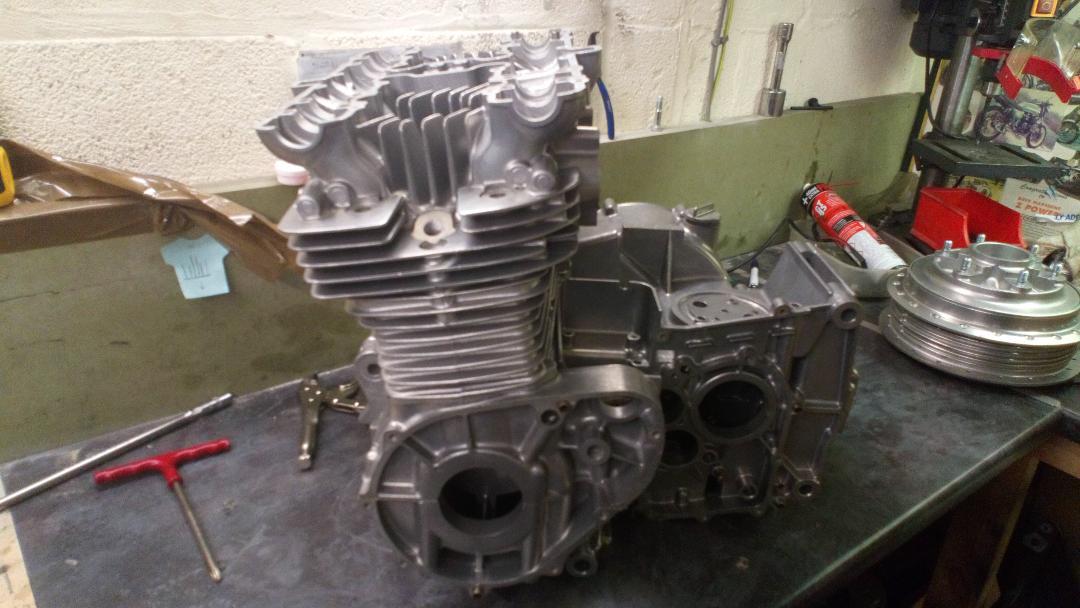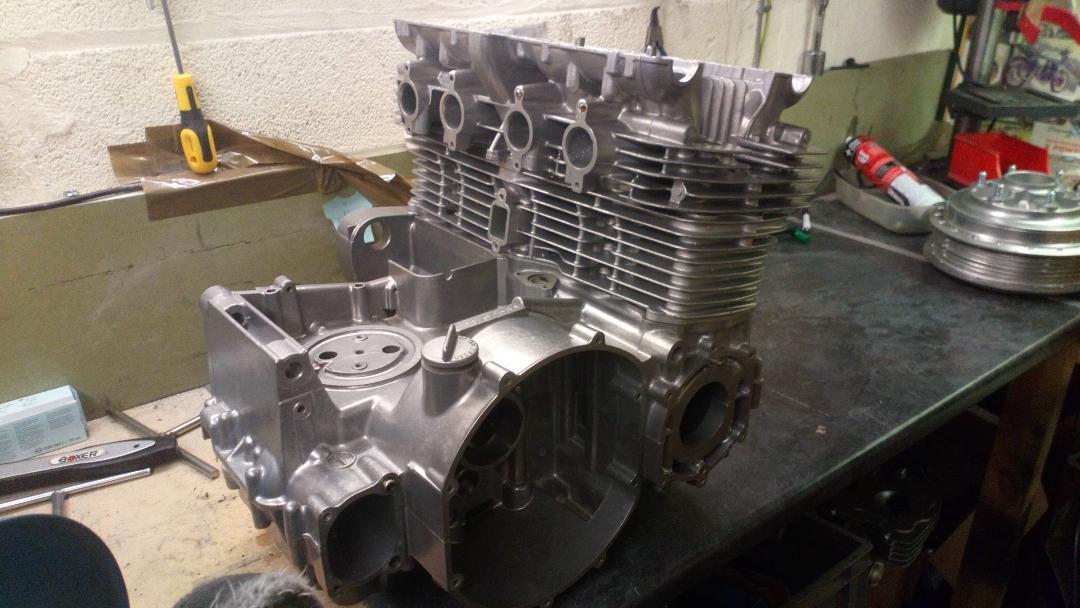 Just the polishing to pick up now..... We can now start to prepare the engine for the Satin black engine painting. There will be a lot of masking off to sort out first......