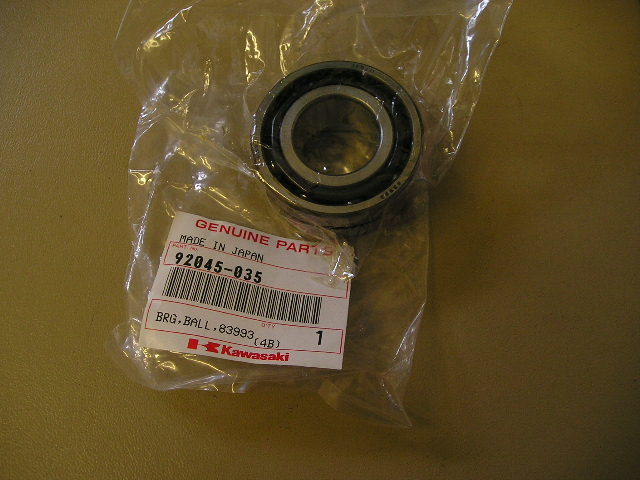 Bearing GEARBOX 400/500/550/650/750
KAWASAKI GENUINE PART
92045-035G
One of the bearings for the gearbox on the 4 cylinder Z400/500/550/650/750 models. also fits the GPZ/GPX600 and the Z750B twin models. 
There are two on a bike, one behind the clutch and one behind the front sprocket. Bearing number is 83993
Want to be notified when this product is back in stock? Complete the form below and we'll send you an email when it is.